Musicians You Should Know: Rupa & The April Fishes
Rupa Marya, is the subject of the 2nd installment of  my "Musicians you should know" series. Rupa and her band The April Fishes, are an independent Bay Area group that have been doing their thing, kicking major ass for over a decade and have developed a large following all over the World. In fact, one
Rupa Marya, is the subject of the 2nd installment of  my "Musicians you should know" series. Rupa and her band The April Fishes, are an independent Bay Area group that have been doing their thing, kicking major ass for over a decade and have developed a large following all over the World. In fact, one of the reasons many of the people in my music circle took a long while to find out about her is because she's literally ALWAYS on the road, and not in the Bay Area playing music a lot. It's hard work, and she is always grinding. Oh and on top of all that Global music hustling, she's been a full time doctor until this summer when she finally took a sabbatical to focus on her band 110%.
I had one of my most memorable music experiences playing San Quentin Prison with Rupa and her band. She performs with such passion and knowledge of what is happening in our World today and never backs down defending human rights, not even at a maximum security prison…but the way that she fights is not with anger, or by screaming obscenities, it's with compassion love and and super good music.
Don't let me fool you that Rupa is just this one track mind serious activist who never cracks a smile – She's hilarious and one can see her light up dozens of times in a performance in funny dialogues with her longtime (and amazing) drummer Aaron Kierbel, or making a funny face at the trombone player to get him to play more "ugly", which you wouldn't think would be that difficult, right?
Rupa & the April Fishes are celebrating the release of their Fourth full-length album "Build", this Friday with a CD release performance at the Great American Music Hall in SF. I had the pleasure of playing on many songs on the new record and really dig how it turned out –  I'll be there with the Fishes rockin out at the show.
5 questions with Rupa:
what's been your "jam" lately? (song or artist or album etc)
I've been listening nonstop to unreleased tracks by Todd Sickafoose, one of my favorite living breathing human beings. the openness in his writing inspires me. I'm on tour right now and tend to roll with Arvo Pärt on the bus. There are few of his albums on heavy rotation.
what was the first album you bought?
Vinyl. MJ. Thriller
Can you think of any non-musical things that inspire or influence your music?
Visual things inspire me more than sound. Images. paintings. light. color. contradiction. I hear music (chords) when I see colors up against each other. I'm also super inspired by things that allow me to feel life's pulse—deep time with my friends, interactions with patients, riding my bike, witnessing the distribution of power in society and how people move to retain their dignity. Also food. Good tasty food… and tasty good love.
When was the last time you got nervous on stage?
Last night. I'm always a little nervous.
Out of the shows you've performed, what are a few of the Most memorable musical experiences of 2012 ?  How bout memorable show's you've seen in 2012?
This summer we played in Athens Greece, at the Babylonia festival. to be there playing outdoors in front of the Academy of the Arts where student uprisings had been crushed, for a group of people who are struggling against the greed and rising tide of fascism – it was an honor and a heavy learning moment for me to feel the place of music in the global dialogue around shifting economic structures. I feel this time we are living in is similar to the time before abolition, where people started waking up to the grave and flagrant inequalities around them caused by and supported by and replicated by the economic structure we live in. Witnessing the role of music in this has been a privilege and is something I continue to learn from. That moment in Athens for me was heavy because the young people were talking civil war. There was a heaviness and hopelessness amongst the audience who were already worn thin from austerity and an unresponsive government.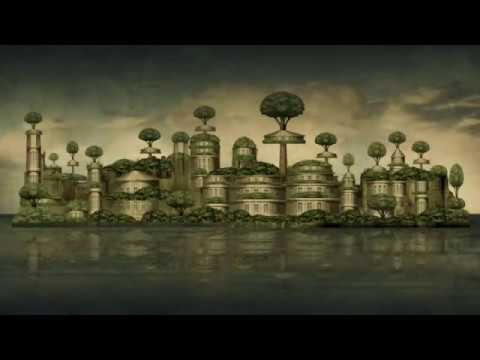 The title track and video "Build" from the new album from Rupa & The April Fishes